zion hadad
silver crafting since 1962


your style, your charm, your personality

you'll dream, we'll produce
We believe in elegance, in simplicity, In unique designs, In the experiences of personalizing  — introducing you to a creation that matches your style, your charm, your personality. 
It is, in short, your … piece
We connect
We connect with our clients to truly understand what they seek — whether a product currently in our showcase or one we create for them in an artistic collaboration.
We never compromise
We never compromise on materials, design, or details that are sometimes imperceptible to all but the most sensitive. If this means the process takes a bit longer, we know it's worth it.
We're exceptionally proud
We're exceptionally proud of our work. We hope that every client becomes an ambassador for us, and to achieve this, they must be able to show truly exceptional examples of our work.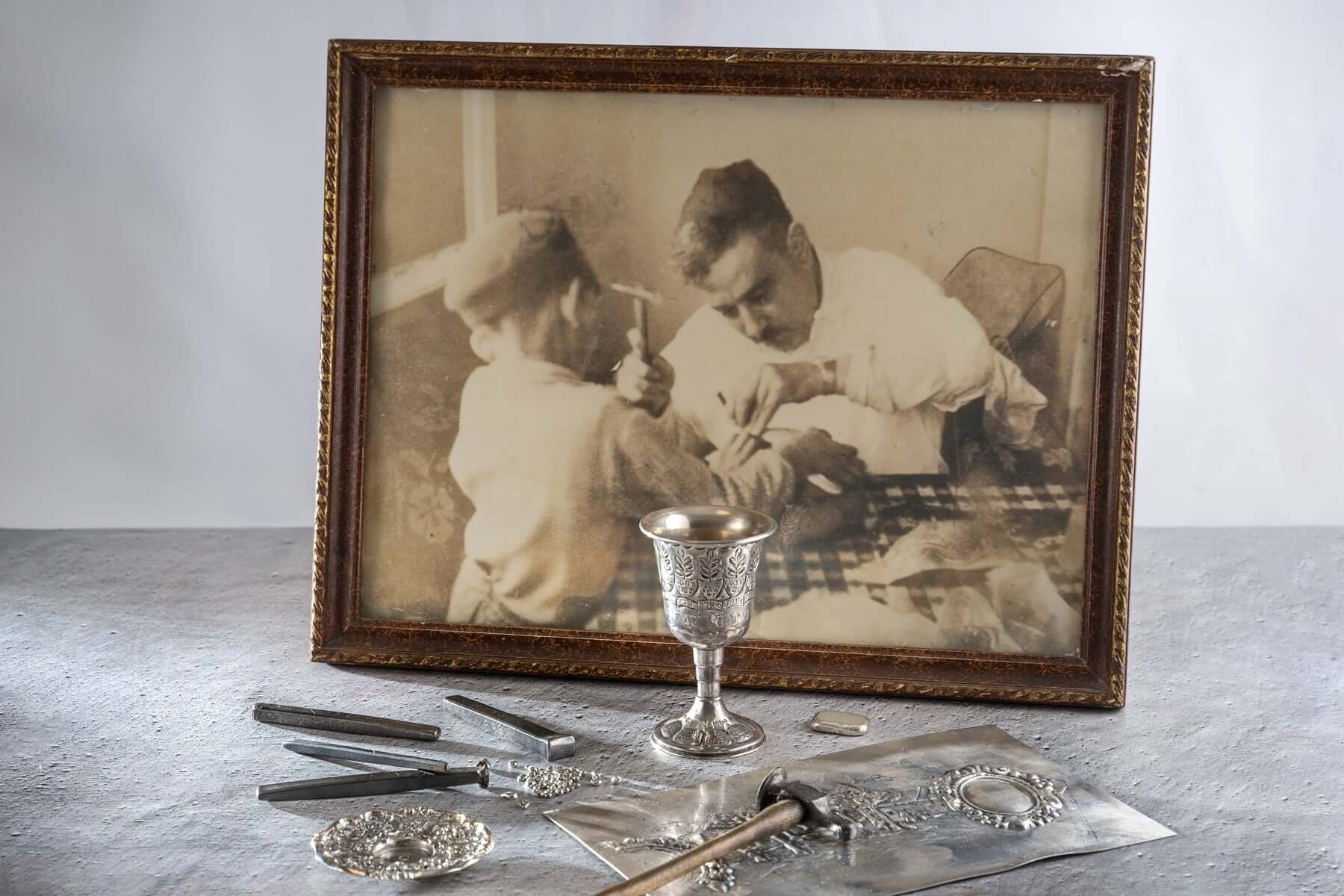 MY STORy
As a second-generation expert with a global reputation in sterling silver judaica and silverware, I specialize in designing and crafting unique, one-of-a-kind Judaica pieces. I have established a network of top-notch artisans in Israel and Italy who can bring any idea to life. With decades of experience and knowledge, I pour my understanding and expertise into creating extraordinary, meticulously crafted products that reflect my passion for the craft more about Zion Hadad
"It's always a pleasure working with you. Ordering gifts for friends, family and colleagues is made easy knowing that you can create the pieces that fit each one."
(S. F, Miami) 
"Zion found a way to remake my kiddush fountain in the way I precisely wanted. Now every Friday, I get excited  just looking at it sitting on the table prior to the Shabbat meal."
(I. K, London)
"Every Shabbat we are happy and proud to use the fantastic wine fountain you made specially for us. The added touch of engraving the name of each of our children to their own cup perfects the whole set."
(D. S, Johannesburg)
"After‌ ‌sketching‌ ‌together‌ ‌with‌ ‌Zion‌ ‌different‌ ‌gifts‌ ‌for‌ ‌my‌ ‌son's‌ ‌wedding,‌ ‌I‌ ‌was‌ ‌amazed‌ ‌at‌ ‌how‌ ‌every‌ ‌piece‌ ‌we‌ ‌ordered‌ ‌was‌ ‌more‌ ‌beautiful‌ ‌than‌ ‌the‌ ‌last.‌ ‌My‌ ‌new‌ ‌daughter‌ ‌in‌ ‌law‌ ‌was‌ ‌thrilled‌ ‌opening‌ ‌each‌ ‌and‌ ‌every‌ ‌gift."
(S. T, Panama City)
"After accidentally giving Zion the wrong address for delivery, he somehow found a way to resend it all the way from Israel to Australia so it would make it in time. Even more so he didn't charge me for the second delivery. A true mensch!"
(A. B, Sydney)